Welcome
AMTS Tax Services is a tax consulting firm located in Pleasanton, CA. For more than 20 years, we have been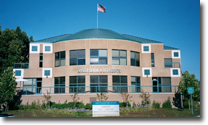 providing personal and corporate income tax preparation, tax consulting services, state and local incomes taxes, property taxes, sales and use taxes, and many other accounting services to a wide range of clients throughout the greater San Francisco area. We have developed a reputation for professional excellence through the high quality of services we perform for our clients.
We place an emphasis on quality of service.
What makes us unique is the personal attention, commitment and energy we bring to each client relationship. Each client is assigned a team, that includes a Member of the firm, that works together to ensure that the client's planning and execution are designed specifically to meet their Tax service needs.